Hello Hello! ✨
A common misconception of Boudoir is that you'll need to spend hundreds on expensive lingerie to look good in your photos. Well... That's absolutely not true. Here's some looks that are under $25 that will have you looking and feeling sexy.
Click the links and maybe add a few to your cart!
This bodysuit helped create one of my all time favorite images. It's simple, chic, modest coverage yet still sexy.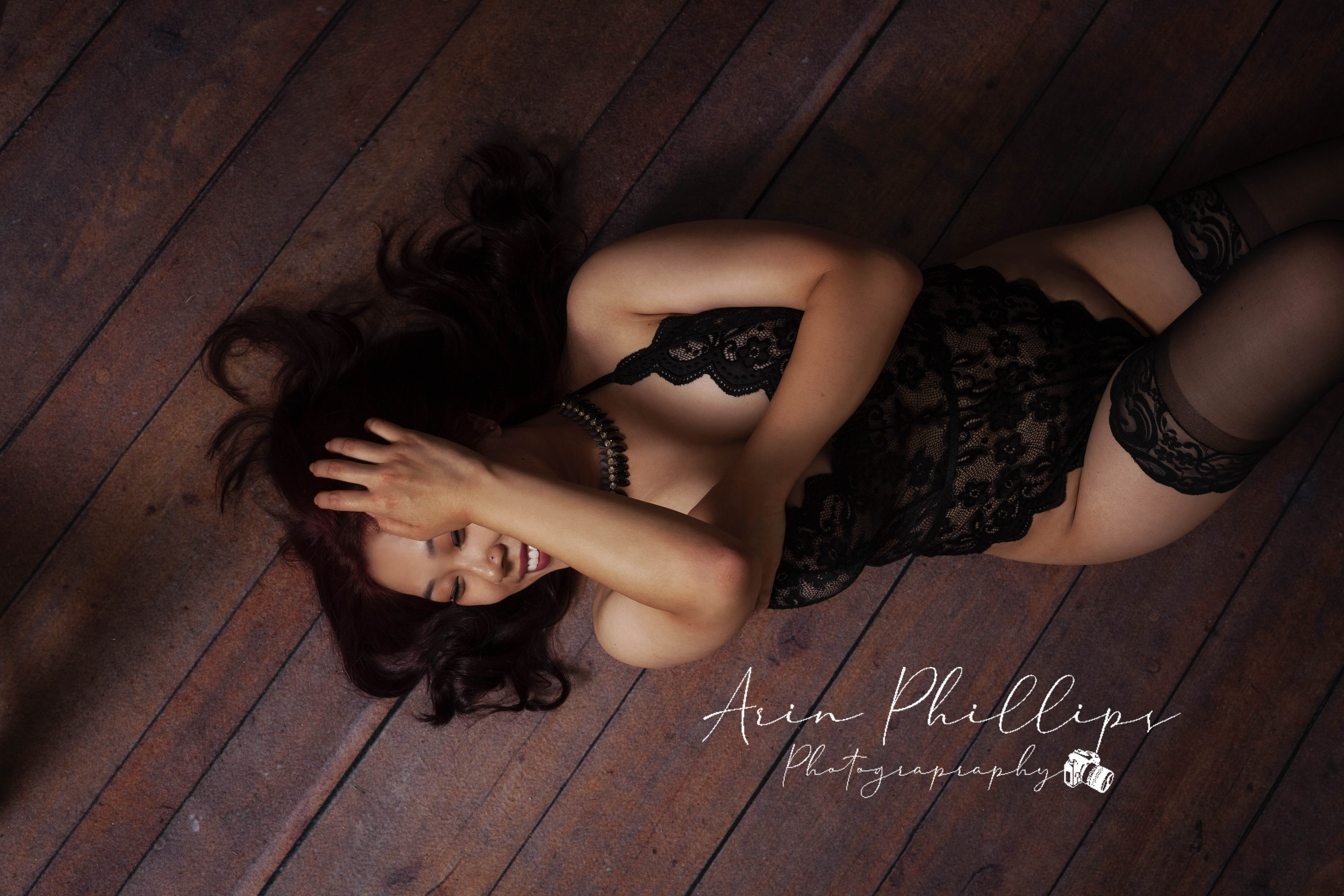 This next one is an adorable three piece set that comes in SO many colors!
Boudoir isn't limited to black, white or red. You can get creative.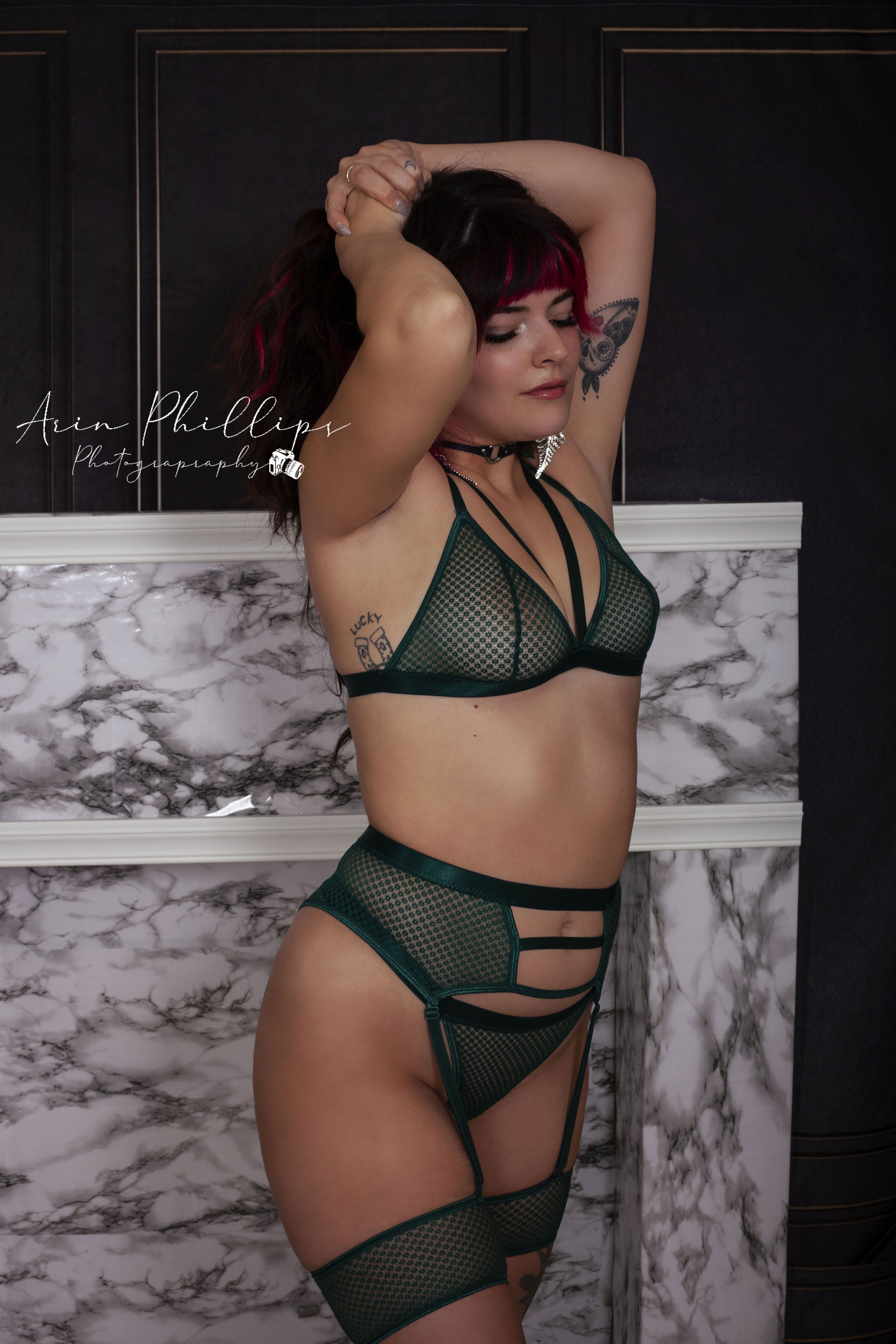 This three piece lingerie set is absolutely perfect for Bridal, or Valentines day. If you're looking for a set that will make your chest look bigger I would suggest going with something that has the detail straps separate from the lace like this one. The style of lingerie can make a huge difference in what is accented and what is hidden.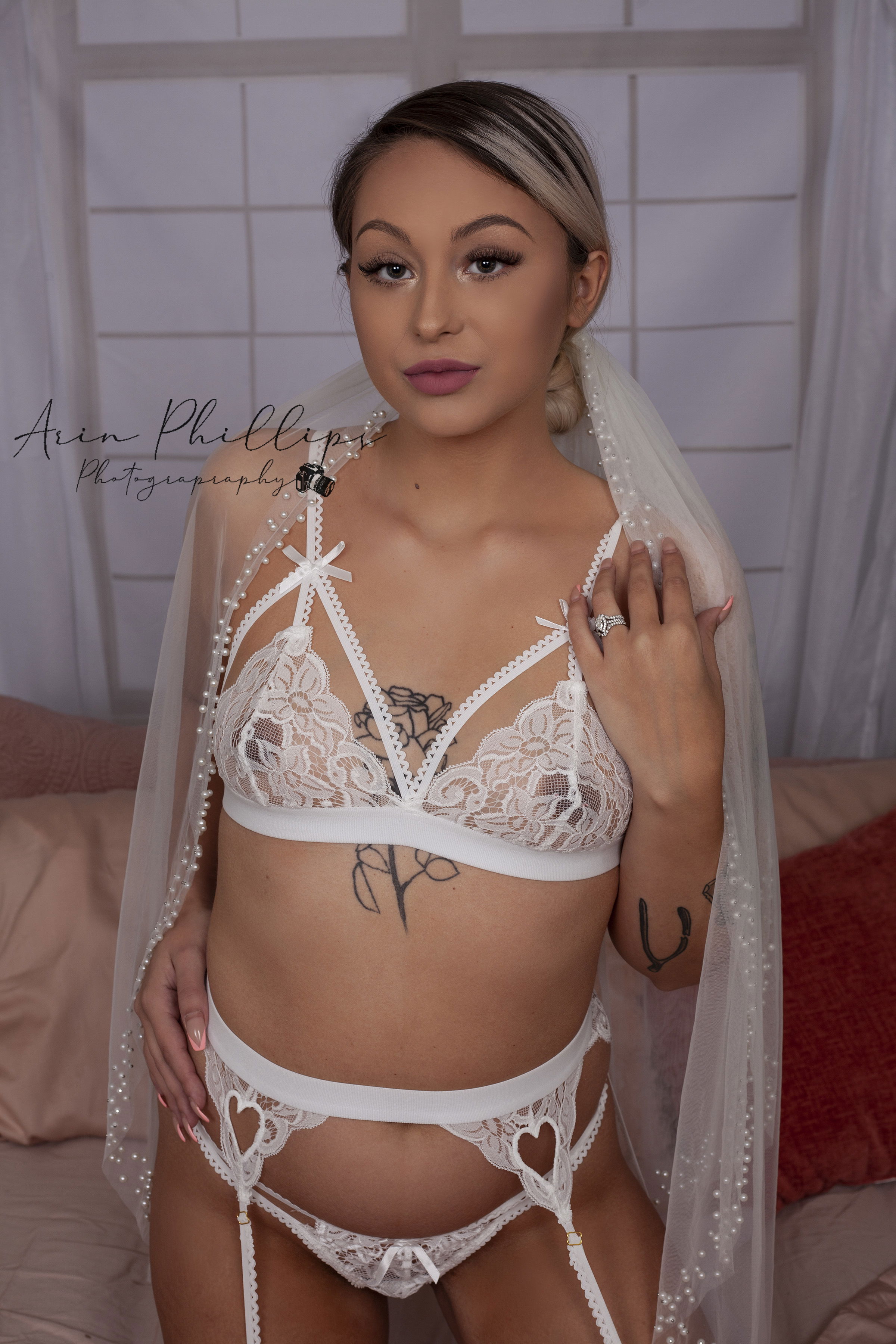 I'm absolutely IN LOVE with this pink floral whimsical set. And you guessed it... another three piece 😅
The reason I love three pieces so much is because they provide coverage around our stomachs. Even I'm self-conscious about my stomach area so I get it.
Once you're comfortable we can take the belt portion off for an entirely new look so it's like having two looks in one.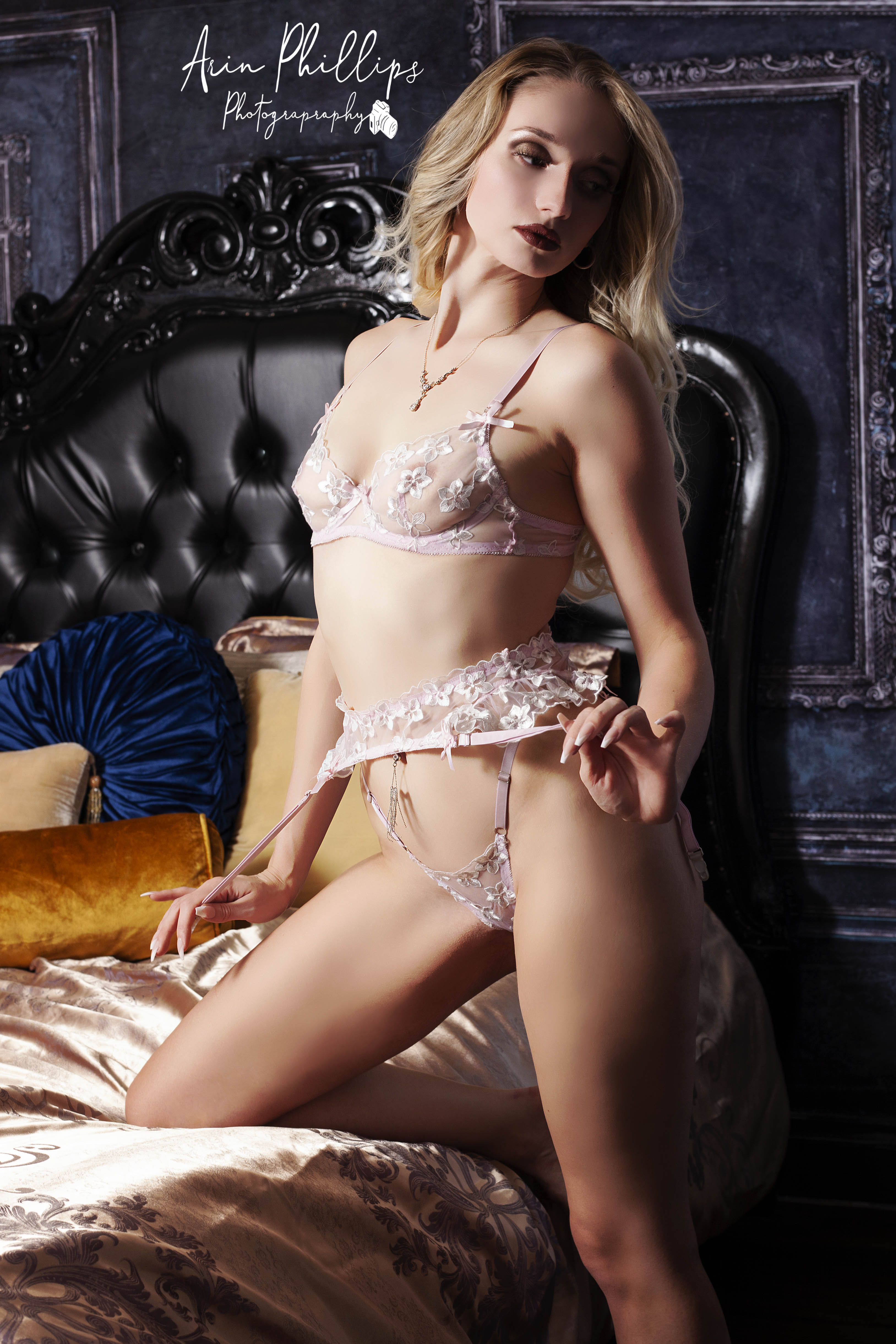 Wanting that snatched look? I gotcha girl!
This set comes in LOTS of colors too and the accents slightly metallic. If you go with the red set there's matching stockings available and I'll link those too.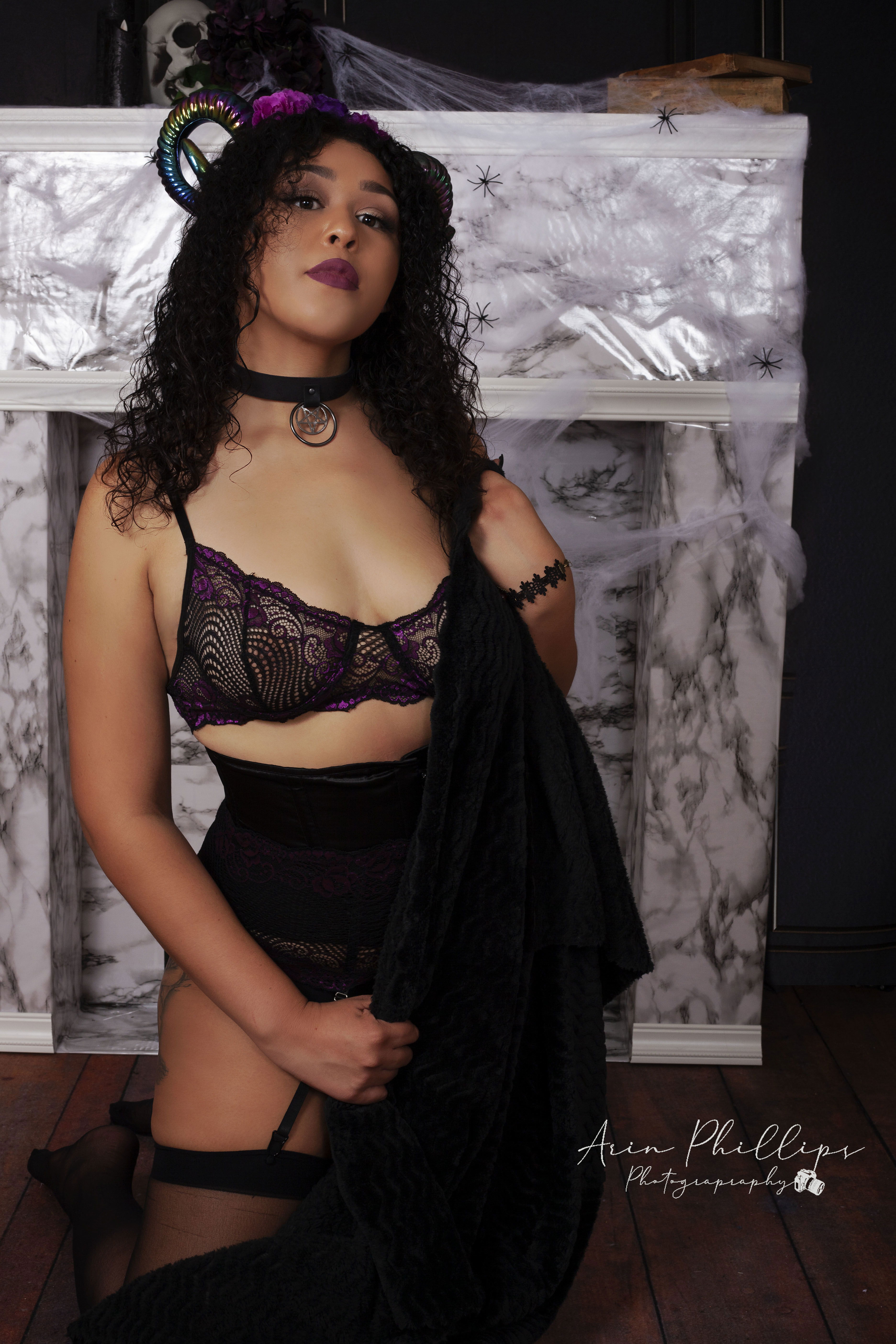 If you're looking for a spicer NSFW look... This corset is so much fun! The leg garters are in my Client Closet and can be added to it to amp it up a bit.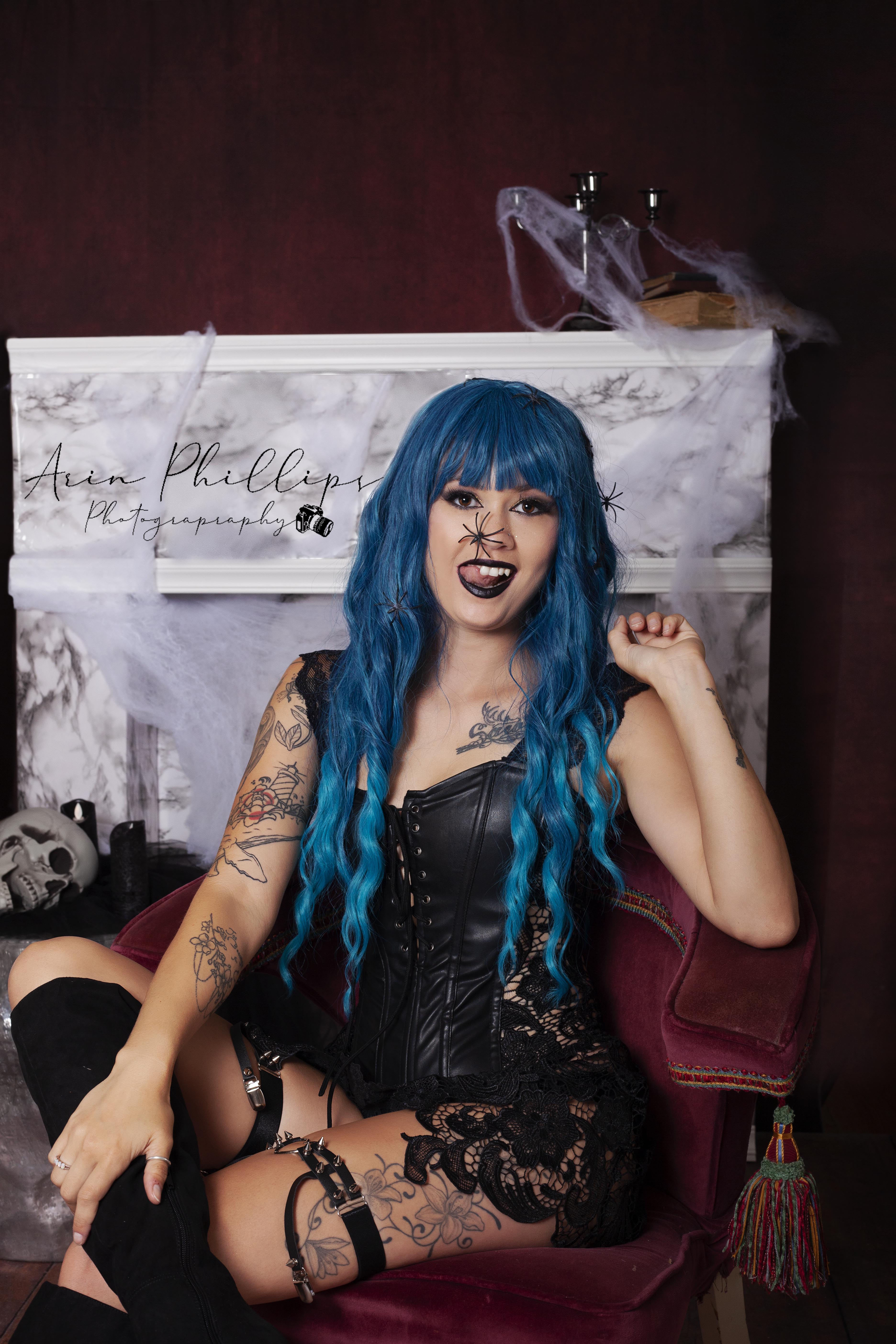 Also, Don't forget your essential items! Those are going to be:

Boob Tape - I've linked that is gentle when you take it off.
Pasties - If you're going the reusable route... Please Please PLEASE get the circle ones over the flower. It's sooo much easier to retouch that shape in post. If you bring the decorative ones I won't edit those out so please be sure they match.
Fishnets - Spices up any two piece lingerie set. I've noticed that if you opt to bring a bra/thong Fishnets look better than paired with a bra/cheeky underwear set.
Stockings - Definitely a must if you're bringing a three piece set. I'd also recommend stockings if you're doing a bra/cheeky underwear set.
I hope this was helpful!
~Arin