Many of my clients do a Boudoir Session to uplift themselves and build self confidence. Seeing your photos displayed as Art in your home plays a huge part in that process. After all, holding your prints is most of the fun behind a boudoir session.

If you're like most people you don't want everyone that comes over seeing your naked bum on the wall. I totally get that! This is why Photo Albums are so popular but if you'd prefer to have some hung on the wall to enjoy daily - Here are some (Private) creative places to hang your prints while getting to enjoy seeing them everyday!
~ If you have a walk-in closet, you can hang a Print Wrap or Collage of prints above your dresser, vanity or beside your jewelry storage. Or if you'd like to transform your walk in closet - create a Goddess room! A small settee or a comfy chair with a large framed photo gives off the best Sex in the City vibes. I can just imagine how inspiring it would be each day to get dressed in a closet that embodies and encourages me to love myself. Hmm… My next house MUST have a walk-in closet now. 😂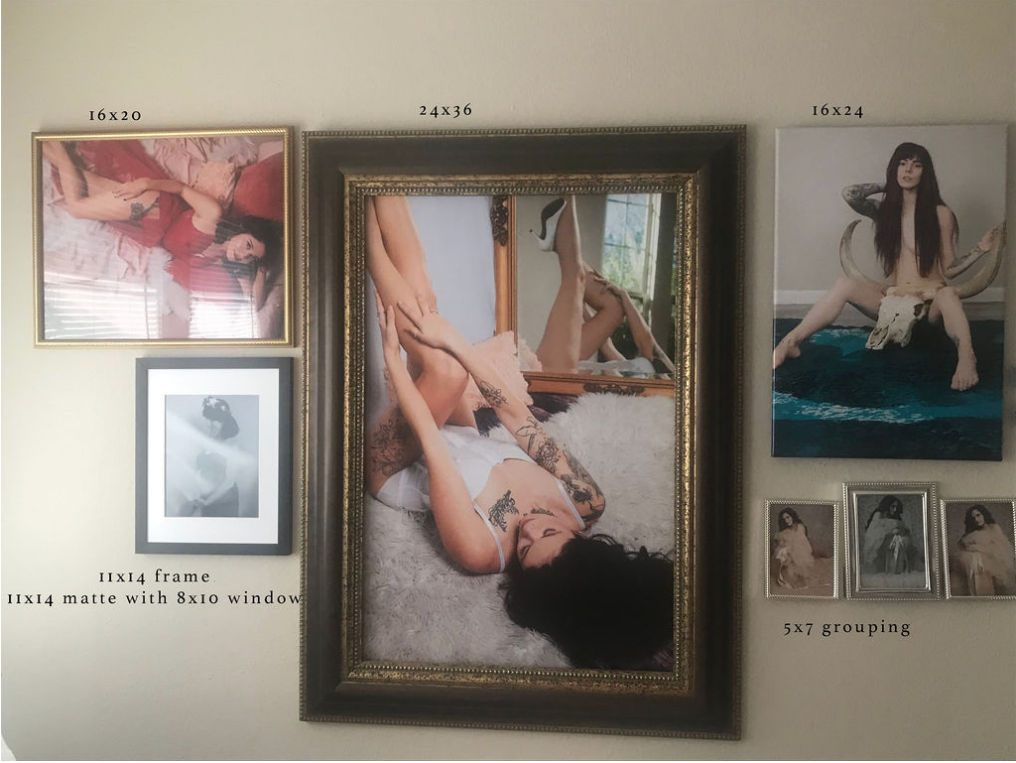 ~ Your private Bathroom. This is an easy one. Guests don't usually use your bathroom so you can rest easy knowing you or your partner would be the only ones being Awestruck by your beauty. If you decide to print some of the more Fine Art Silhouette images I personally think that those would be fine to display in the guest bathroom. If your face isn't in the photos or it's just an outline how would they know it's you?

~ Set the mood by hanging them in your bedroom.
I know I tend to close doors that I don't want people to wonder into when anyone comes over to my home. If you do that then it's a perfect place to hang your Boudoir photos and not worry about anyone seeing them. If you don't close doors simply hang them on the same wall the door opening is on.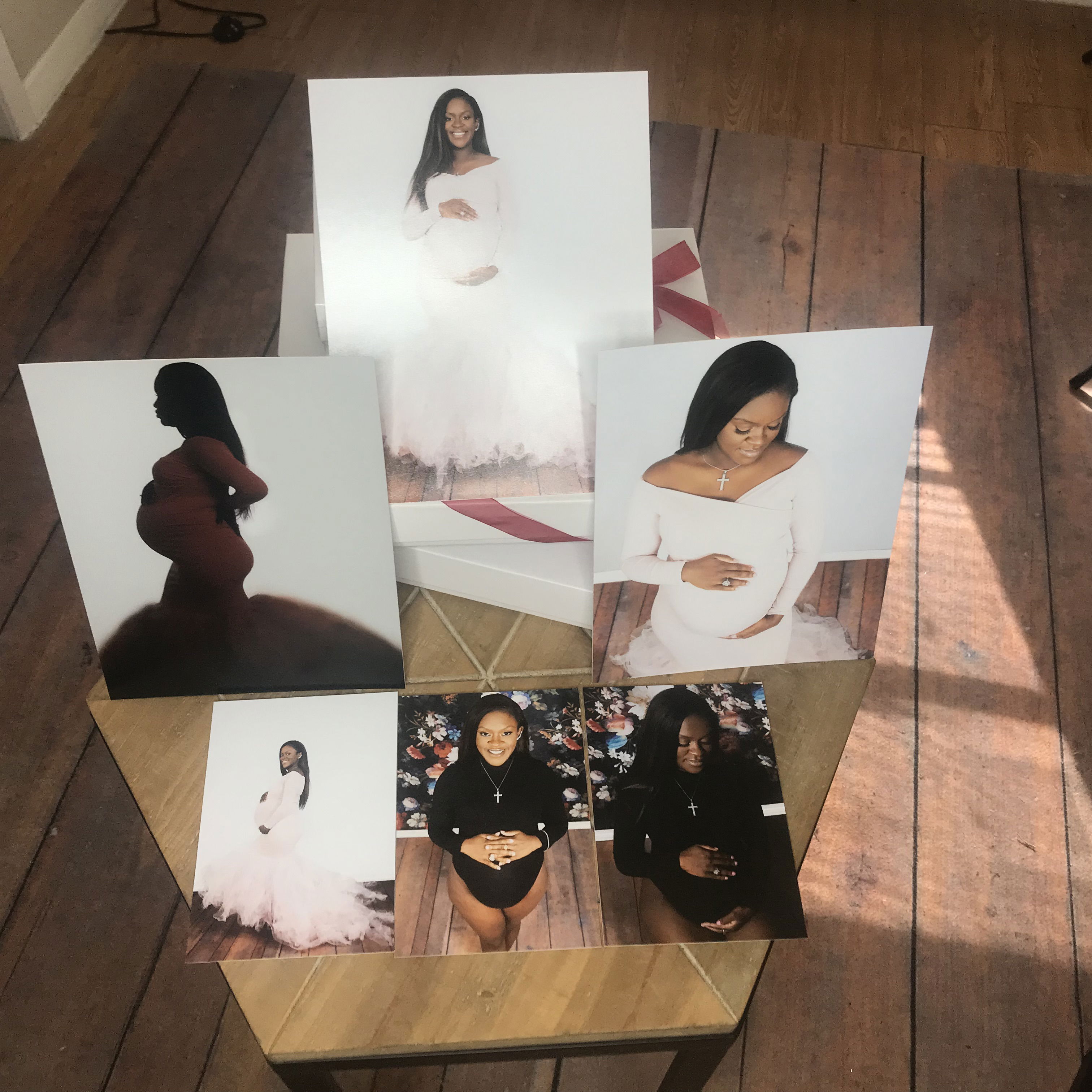 Of course it's important to consider who you're giving your photos too. If they are very conservative and would blush at the thought of anyone seeing your photo, maybe the large metal print isn't the best choice. If they (and you) couldn't be more proud, then post that baby up on the wall!
If you do need options that aren't quite so showy.
Print Sizes 5x7 to 8x10 are delivered in Archival Print Boxes. If you decide to store them in the box they are safe from moisture. You can take them out and put them on the nightstand when you want to call your lover. Or you can hold them when you're feeling low and remember how much of a bada** you truly are.

If you'd like a shelf option Photo Albums are popular. When they are put on a shelf its like having a secret all of your own when guests visit.