A common misconception about boudoir is that it HAS to be done in lingerie.
Well... Surprise! I have MANY clients come in that bring at least one look (or all) that was pulled from their closet. Boudoir doesn't have to be done in Lingerie if you're not comfortable or just don't want to spend the money on it. Here are few ideas of my favorites from past sessions!
You'll notice that nothing needed to be purchased for these sexy images. All are items they already had in their closets.
I'd be lying if I said I didn't love a good bodysuit. Everyday outfits are a breeze to pull together when you have a cute basic Bodysuit and even easier to use as lingerie. If you're self conscious about your midsection, using one during a session ensures your stomach area is covered. Wear it as is or pair it with stockings or fishnets and boom done!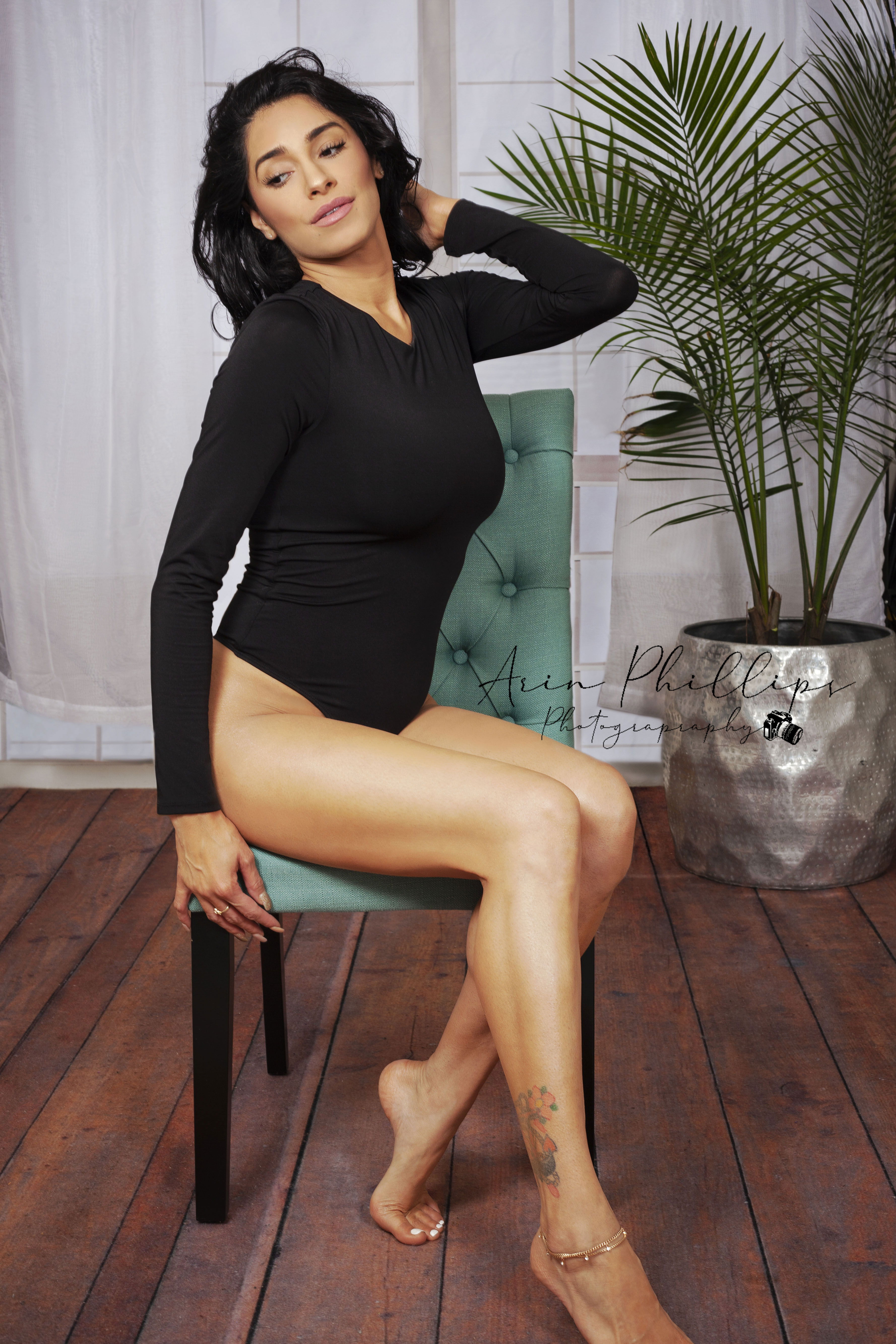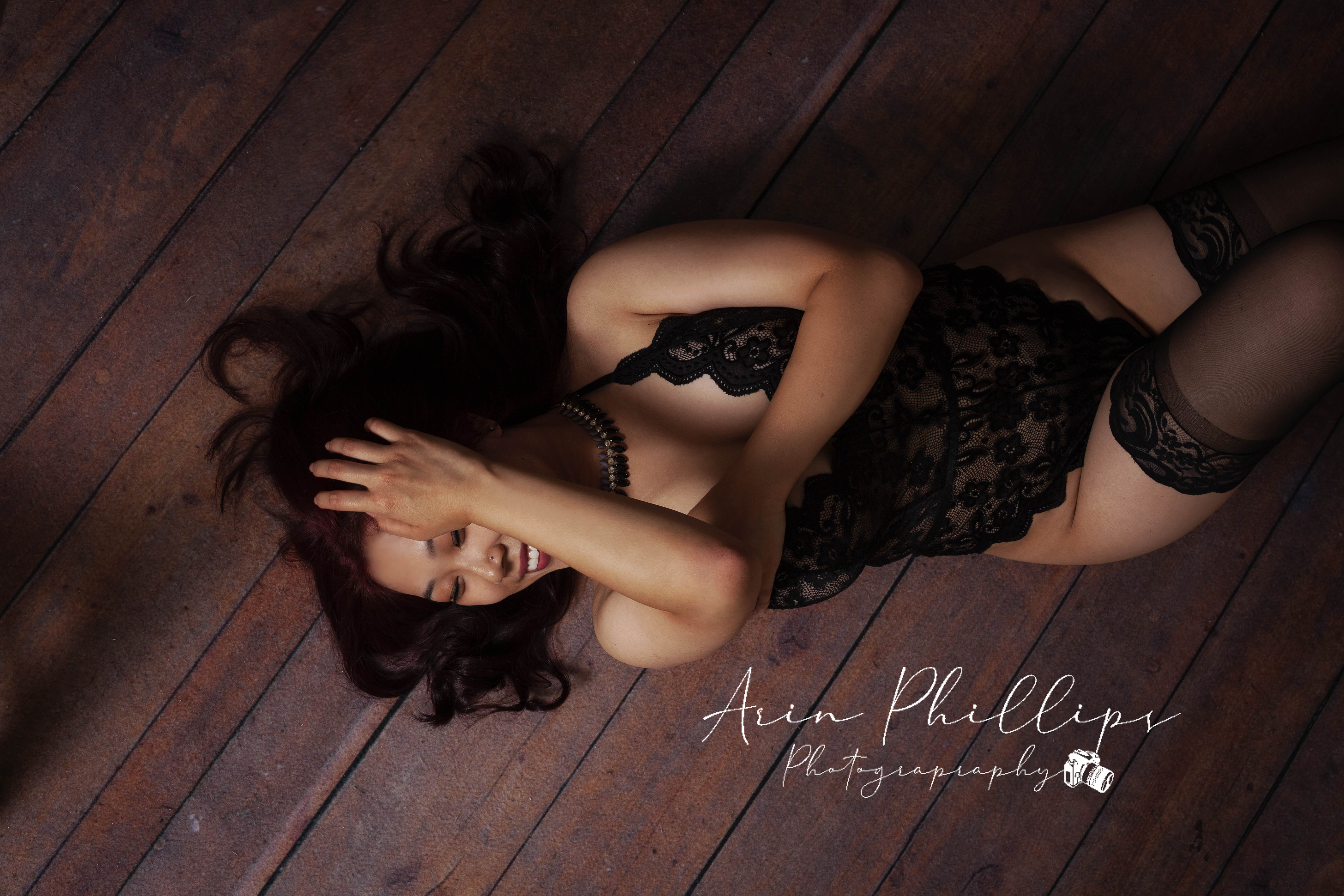 Another favorite effortless look I love to see in the studio and one you've probably worn this week are Crop Tops. Your favorite Crop top or Band T paired with cheeky undies are a match made in heaven. So casual, cute and sexy!
Side note: Cheeky underwear are often a better choice than thongs.
If you're looking for a fall/winter cozy look Oversized sweaters, Off the shoulder sweaters or Flannels are the way to go.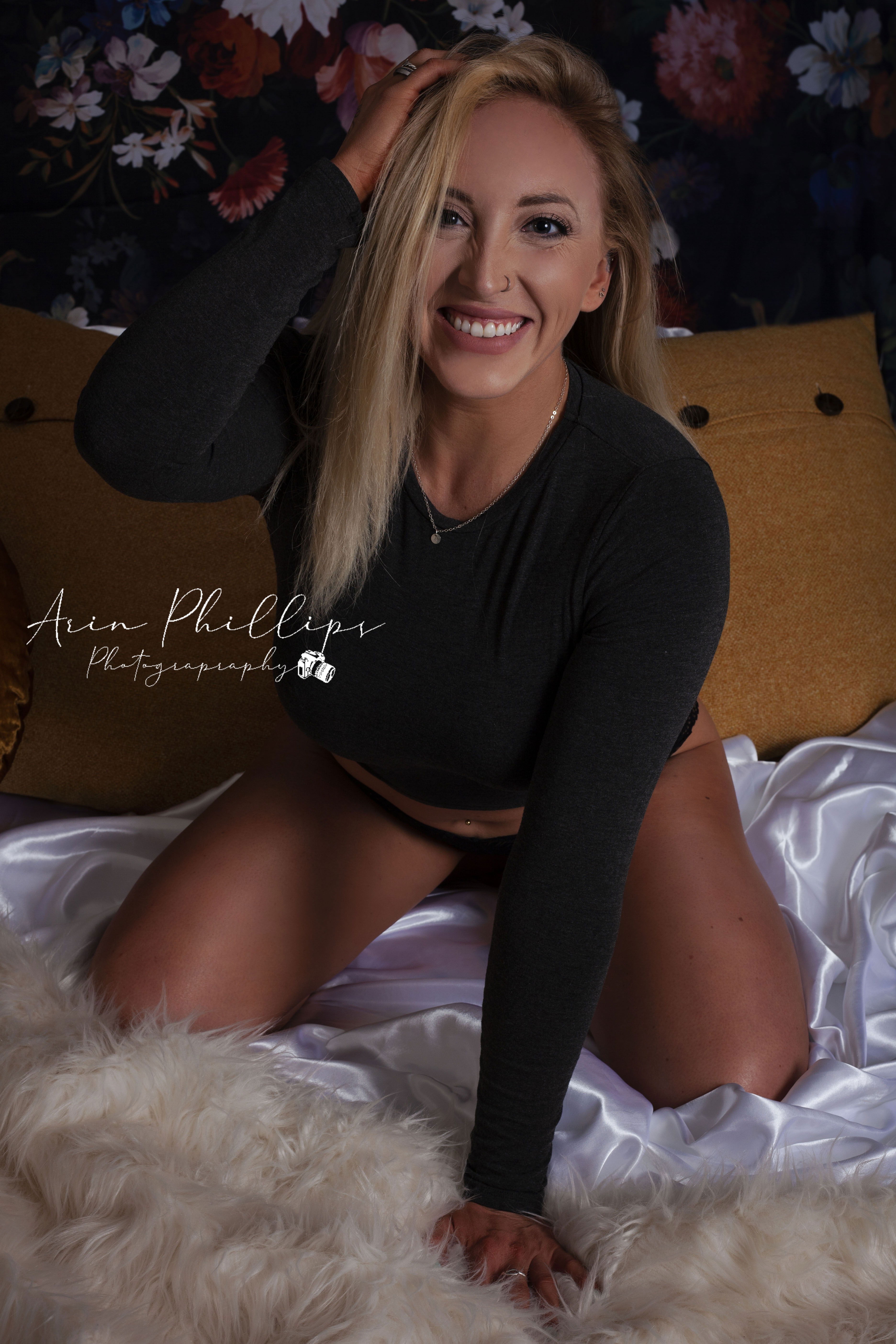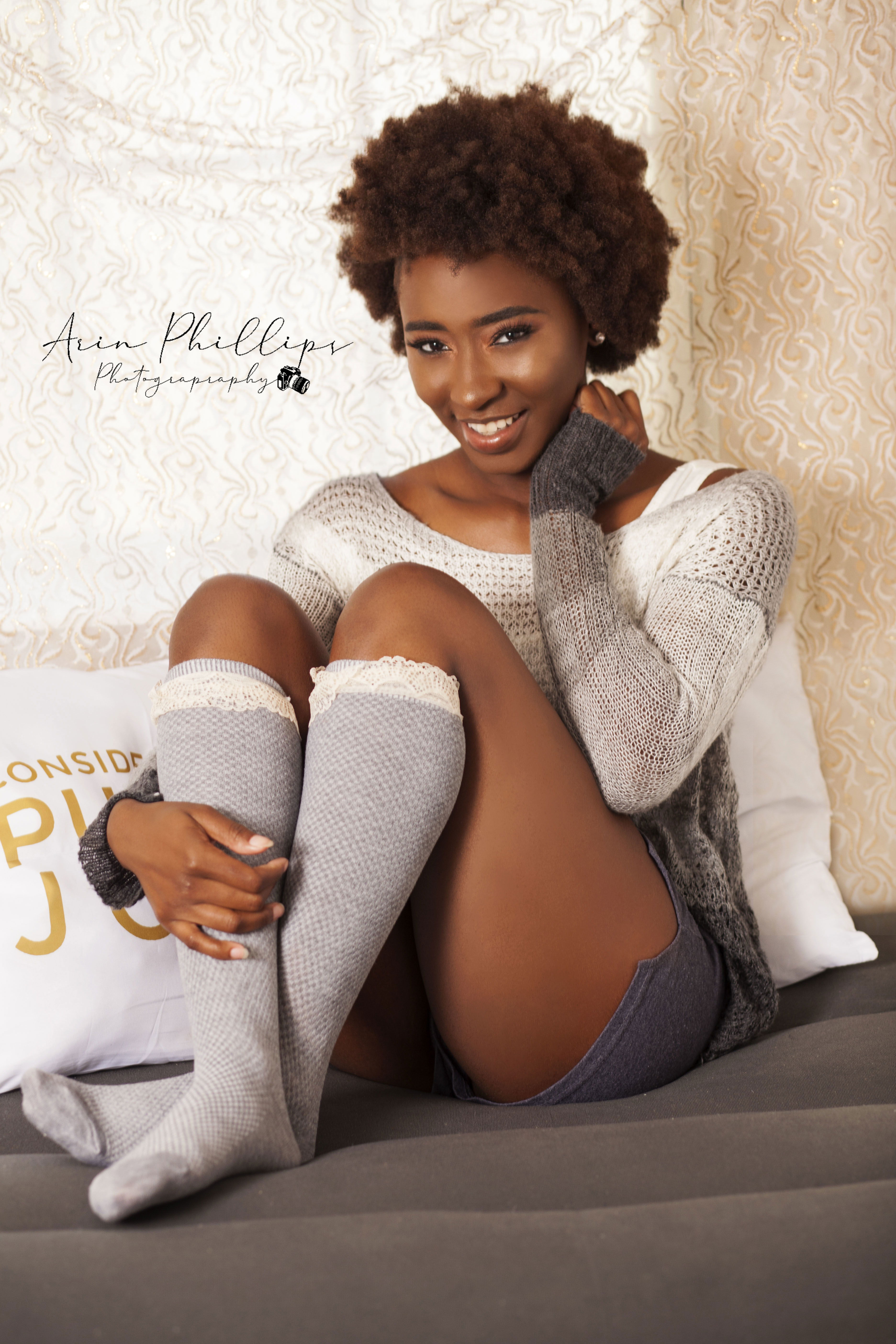 Sports Jerseys give a personalized touch to your session. Your partner will love that you added it because it shows that you were thinking of them.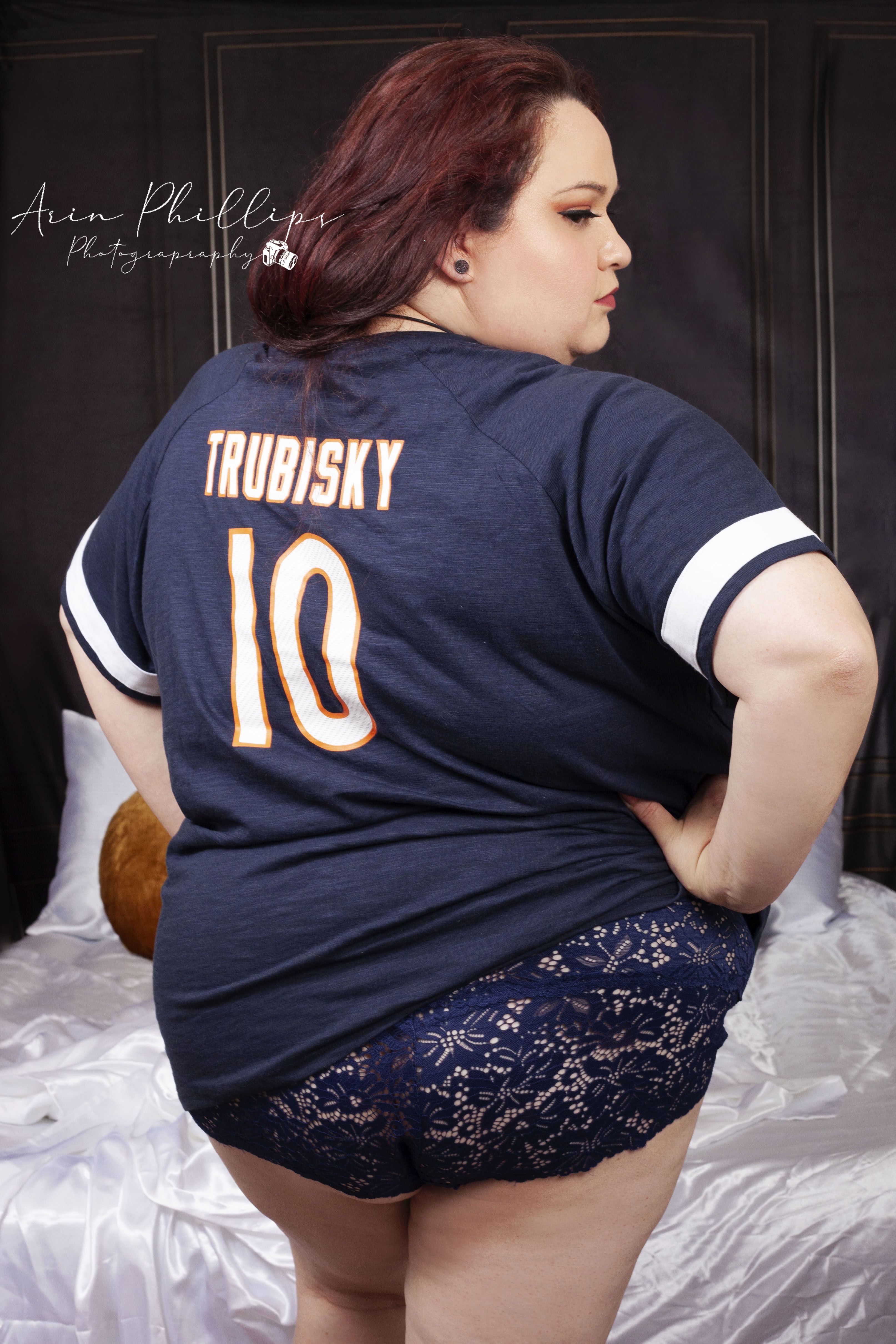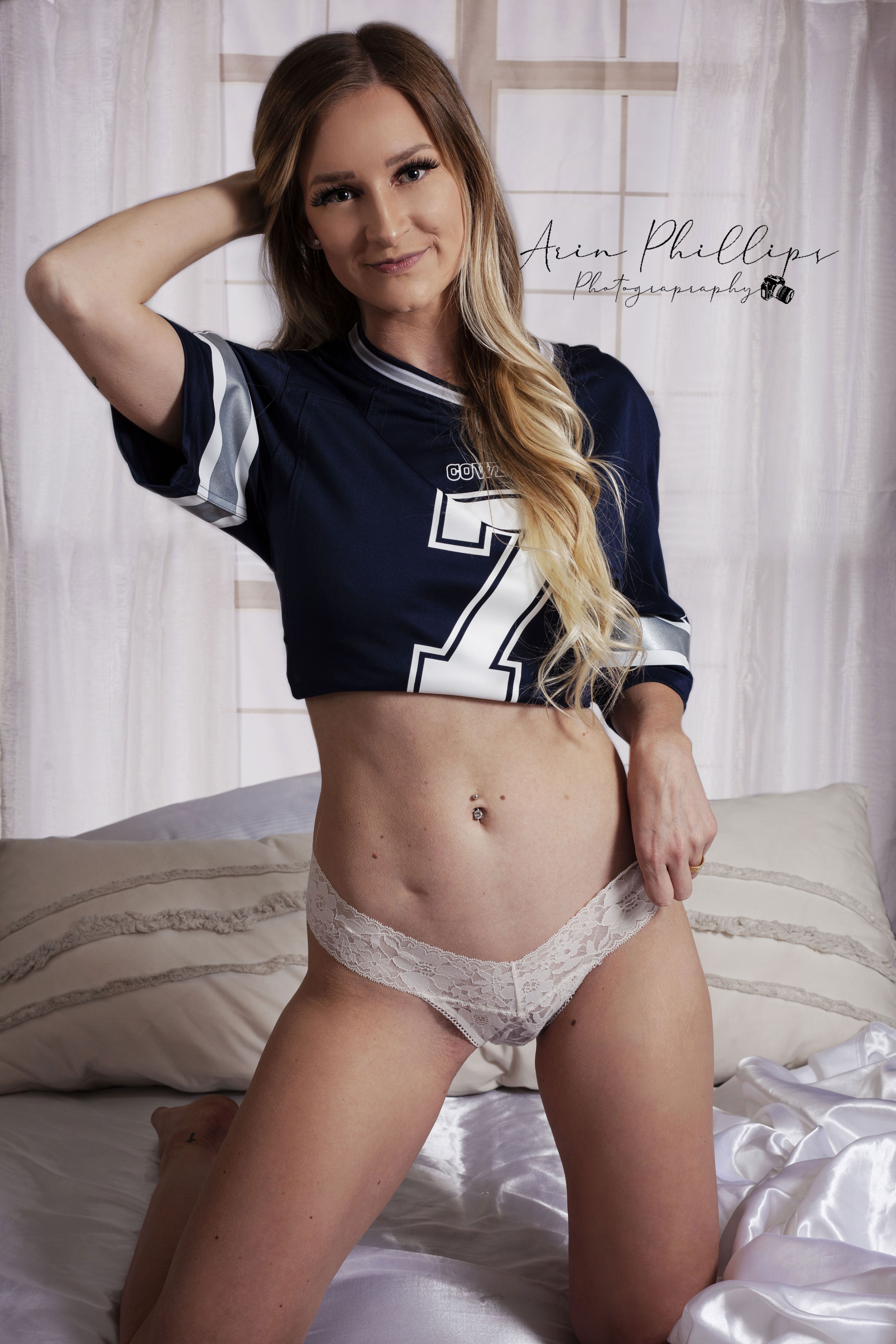 Lastly, Jeans paired with a sports bra or even an open business jacket provides a high fashion editorial look if you're looking for a boss babe vibe. You can pair jeans with a sports bra for a Calvin look or go * topless * for an editorial look.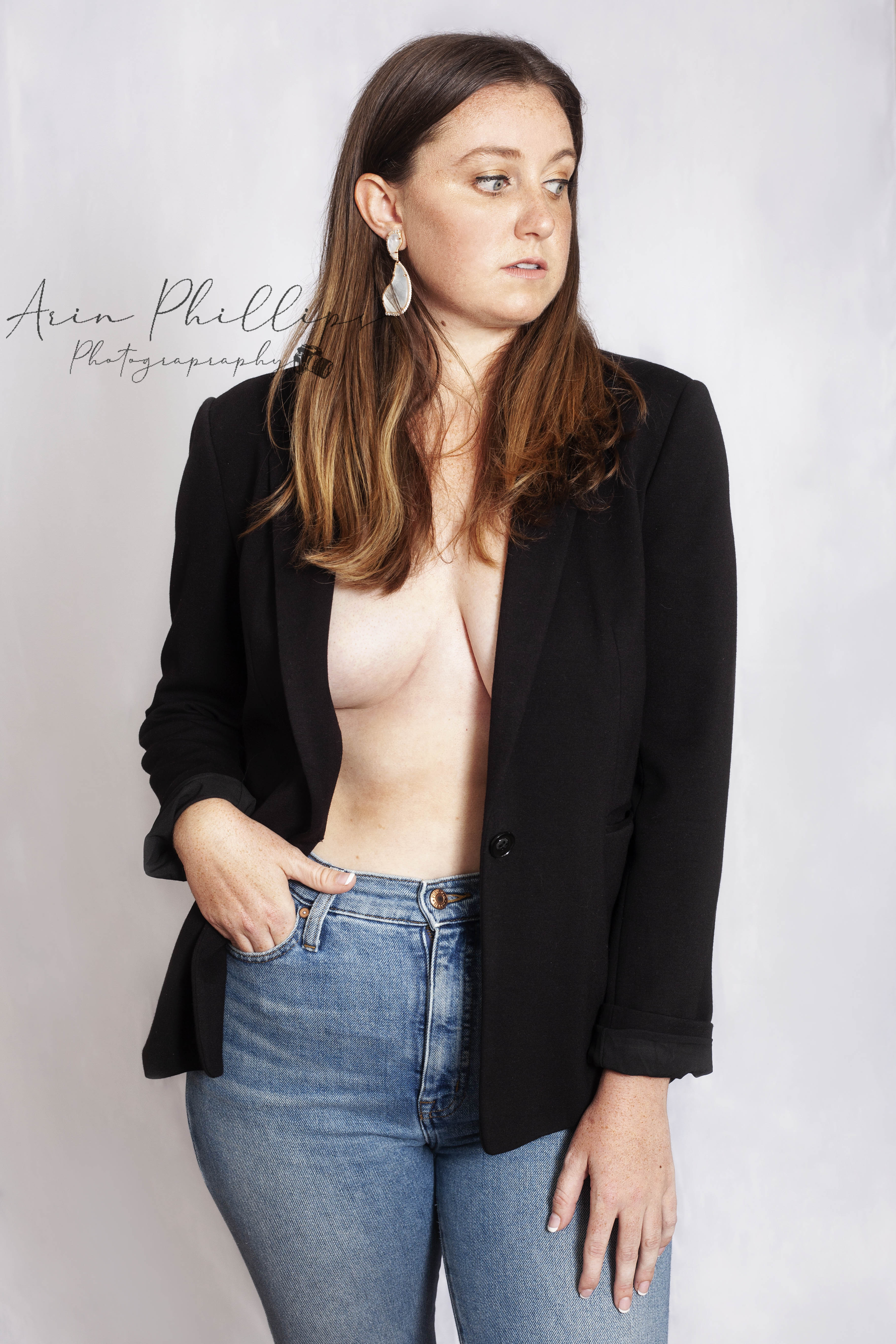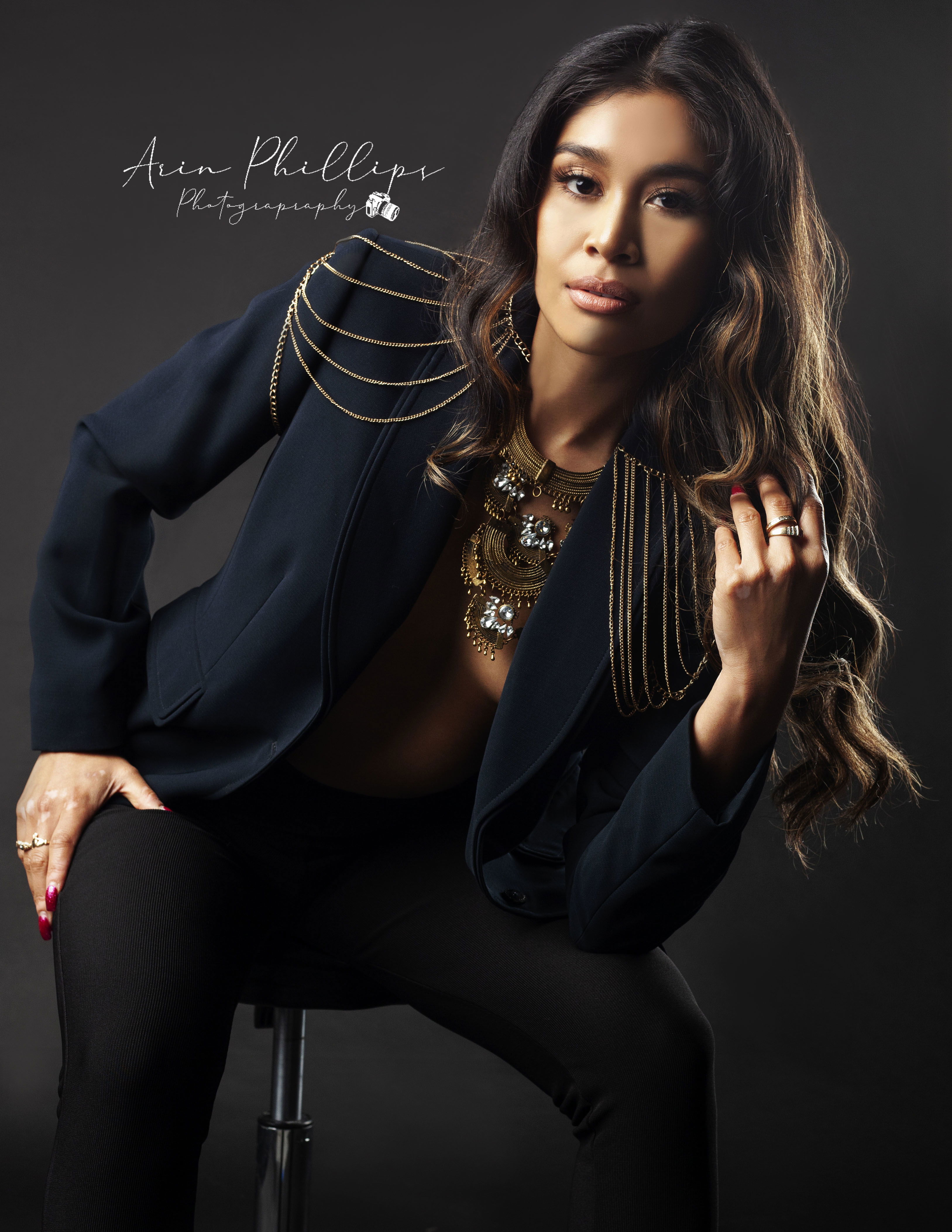 I hope that this helped prove that boudoir can be anything you feel sexy in!
All styles are welcome in my studio.